Website relaunch
03 Mar 2015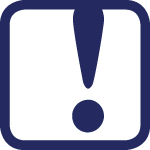 In order to make finding and submitting new papers to Advances in Geosciences (ADGEO) more convenient, we have restructured and redesigned the journal's website.

During this process, several improvements were integrated:
the new design of the home page, including news;
fast-access buttons for manuscript submission and tracking of manuscripts under review;
the site search to search within the contents of the web pages;
direct login possibility for the review system;
renaming of "online library" to "articles";
new section "about" with general information on the journal;
special sections with instructions for authors and reviewers.
We hope you will benefit from the relaunch and look forward to your feedback.